Hey people, it's been a while since I found time to care about my blog and about painting miniatures, got a baby last year and it was difficult to concentrate on painting. Now she's growing and I'm slowly back to my brushes.
I'm starting with a small but interesting miniature I got from my friend Ed of Troll Forged, the Demon Solldier here.
This figure is 3 cm high without the base and is in highly detailed resin.

I painted it in a natural way, just adding some fiery red on horns and head to show his demonic nature, using GW colours as usual.

I went for deep green/jade with clearer, nearly fluorescent runes on the blade to fill it as it was quite simple.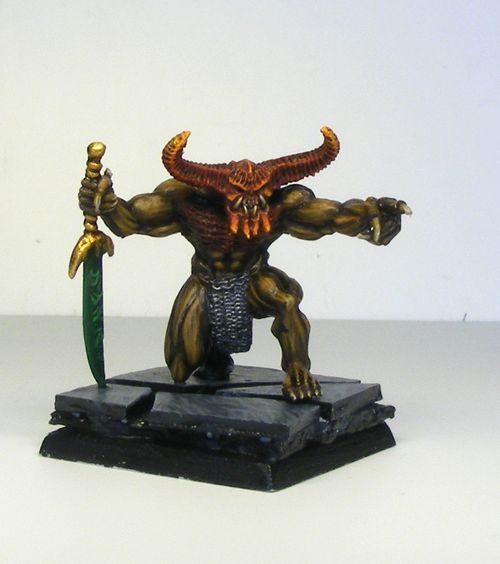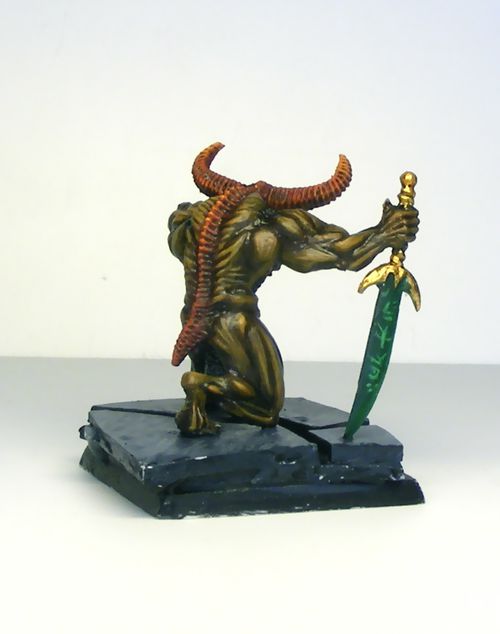 Now see ya soon for more updates, working on a new cthulhu kit using Troll Forged parts.