Hey people !
I know I've been very quiet this year, but I'm slowly back into business; I've taken my brushes again to paint the new daemon prince from GW because I need to practice, I have something amazing to paint and I just can't fail.
Today I've got in the mail a pure jewel of dark art : the unique Cthulhu Tyrant, designed and sculpted for me by the (in)famous Mr. Bocks from Warpshadow and Trollforged fame.
This is the result of one year of intense brainstorming and sculpting, and Bocks finally managed to materialize my dream even better than I could hope. At the beginning, the idea was just to do a Cthulhu-themed Hive Tyrant using tyranid parts. But as Bocks went deeper in the project, he wanted to sculpt most of the beast by himself, and I can only thank him again a thousand times for that, he created a unique and huge masterpiece, that is the size of the new Tyranid trygon.
Now check it by yourself. Those pictures don't do it justice, it's truly professionnal sculpt with crisp, Forgeworld-like details.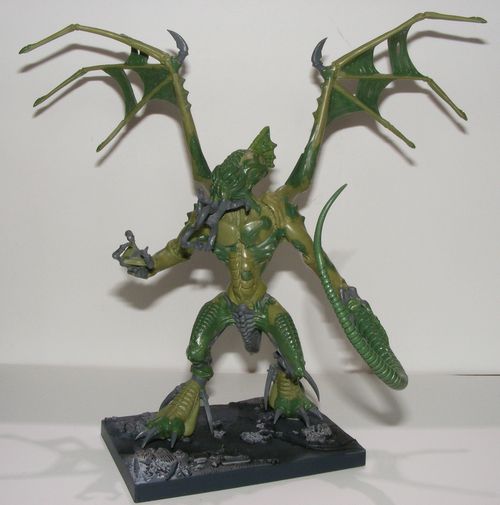 Definitely worth casting, isn't it ?
Now I have to find a good paint scheme to fit this strange, otherworldly creature.
and... THANKS AGAIN BOCKS !!!