Hi people !
After doing Slaanesh and Nurgle Daemon Princes, I've decided to do a daemon prince of Khorne. And what better candidate could I find than Angron himself, the mighty World Eaters Primarch ?
Inspiration came from 2 ways : a conversion of Angron done by the GW staff a few years ago for a Games day, and the Horus Heresy artbook from the Black Library.
So basically, it's a mix of the 40k Daemon prince (body/head/arms) and a bloodthirster (wings, horns, cloth, tail, axe), plus a few skulls and chains, a collar of Khorne, Be'Lakor's cloth, and of course some green stuff work and bass guitar strings as wires.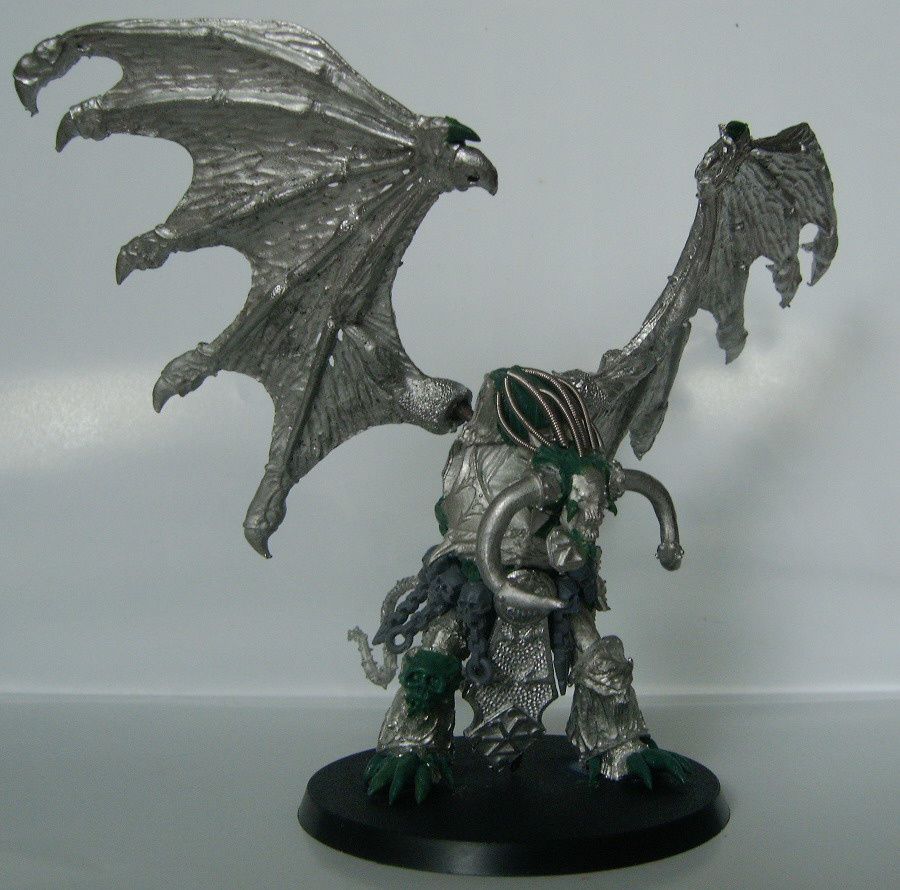 I've experimented sculpt a bit here, doing a skull on the knee and right arm. Making the sword longer was easy, but doing the chainaxe was complicated, I used the Bloodthirster axe as base, the left had of this BT, and 4 chain axes of chaos marines. I also tried an alternative to Green Stuff called Pro Create (gray stuff). I'm quite happy of the result so far.  
Check additionnal pictures here :
And feel free to comment and interact please...