When I was kid, Reideen was my favourite super robot. We didn't get the show on tv in Belgium but I got a little chogokin of it among other robots, and it's been my favourite for a long time. So when I saw on the Robot-Japan forums that a newer version had been released, I decided that I needed it. It's the God Reideen DX, black version, made by Bandai. And as usual now, I had the chance to get it at an awesome 5000 yen+shipping new in box thanks to my japanese friend Masayuki.
Here's this new old fellow :)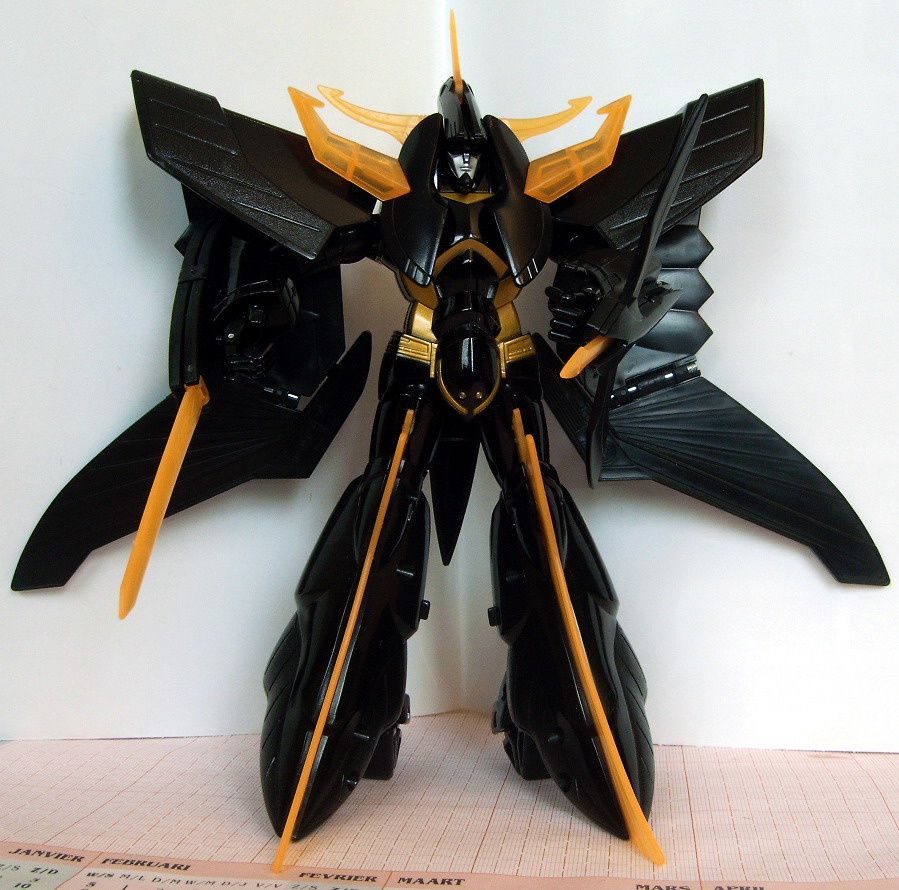 And from side :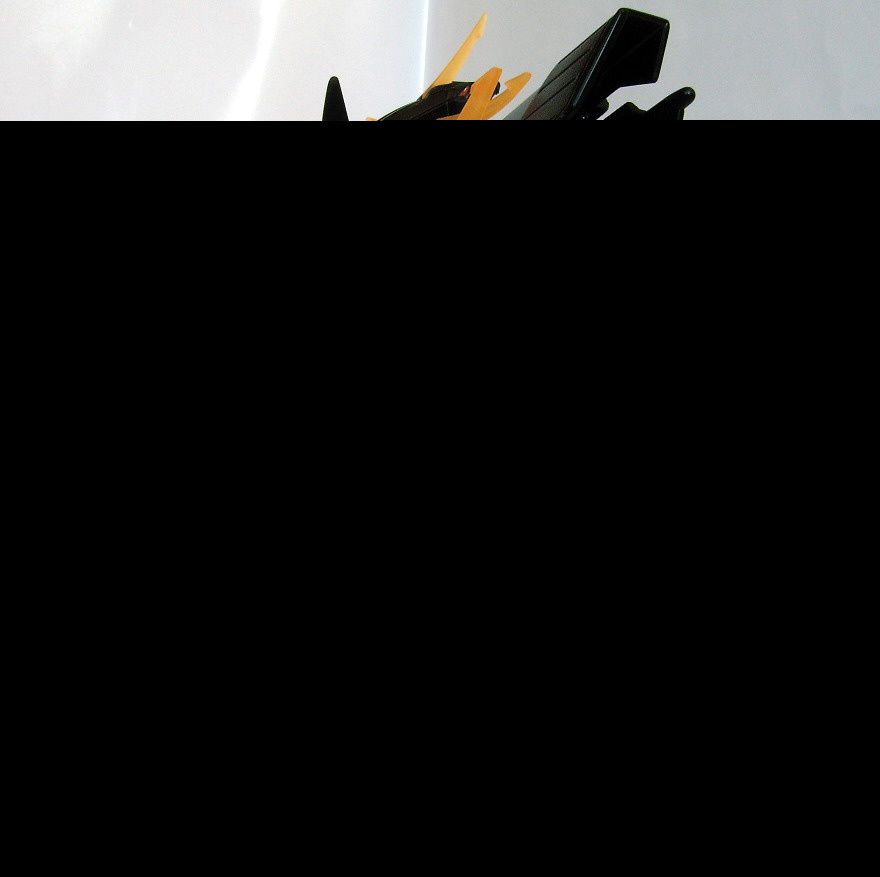 He's 21 cm tall, has lot of diecast (whole body + legs), the additionnal weapons of Reideen (bow and shield/sword), both can be opened or hidden. He also transforms in bird mode. I especially appreciate the articulated hands, even the index is movable separately from the other fingers ! Sweeeeeeet !