Hi people, this is my 100th post, and I hope you'll enjoy it. Magnus the Red, the mighty primarch of the Thousand Sons legion, Chosen of Tzeentch, Prince of Change, is summoned in full colour !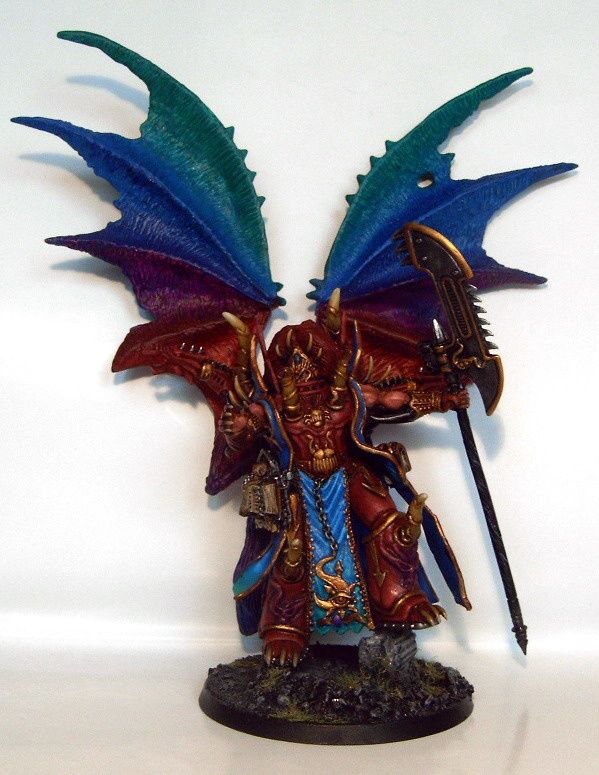 I was very difficult to paint, maybe because the figure is very detailed, and some of the sculpt is not deep enough (mine and the one of the original figure), I hope you'll like it ; it's the original paint scheme of the Thousand Sons (red/gold) with added colours blazing and shifting on the robes and wings. Inspiration came mainly from the Horus Heresy artbook volume 4 of the Black Library. I have used metallic paints here, I know many of you would have prefered NMM but it's not my case (also, I've never tried this technique, and I wouldn't have used this model as a tryout :) ), so please don't flame me for this :) For the blending, I tried wetblending on wings, claws and gems.
To see him better, check in the gallery :
1
,
2
,
3
,
4
. Pictures are not that good and don't really do it justice, I really need to buy another digital camera...
Feel free to leave me a word if you like it.