Hi people, I've started a new project : I've found on Yahoo Japan an Aura Battler Zwarth resin kit from SAE. I'll convert it to look like the Zwauth version from Dunbine OVA (which I already own 2 versions : Megahouse limited edition and 1/72 garage kit from Hobbyfan). I have to say this is an original kit and not a recast : quality is much better, detail are very good and part fit together really well. So I'll add bat wings instead of insect wings and a big tail from an old alien toy, with Green Stuff (kneadatite) sculpt. This figure is 15 cm tall to the top of head and 22 cm to the top of reactors.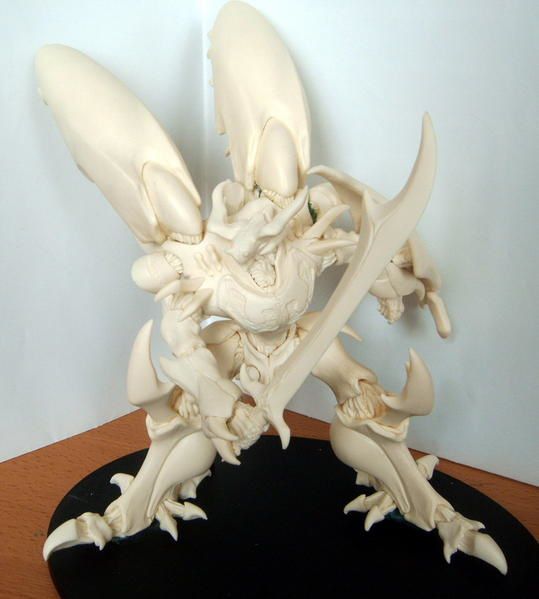 You can find other pictures
here
and
there
. Now I've some work to do, painting this baby won't be done in a week.