Hi, today I've got my new camera, a Finepix S5700 from Fujifilm.
I've tried it on my latest miniature, Magnus the Red. I played a bit with Paint Shop Pro and also got a 2 lamps setup (mix halogen/fluorescent) to give better lighting. So here is a new shot :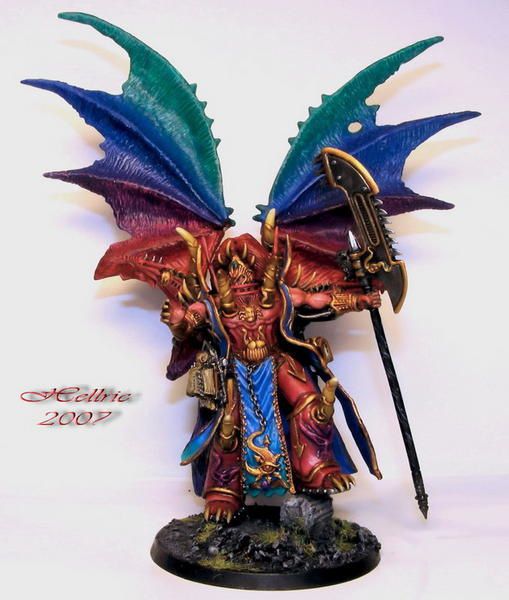 Old shot :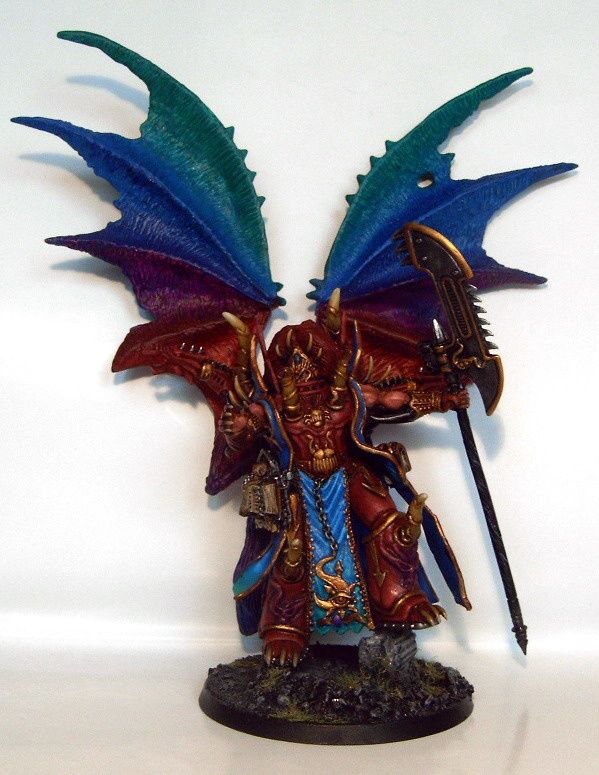 Now I can even zoom to give you more detail too :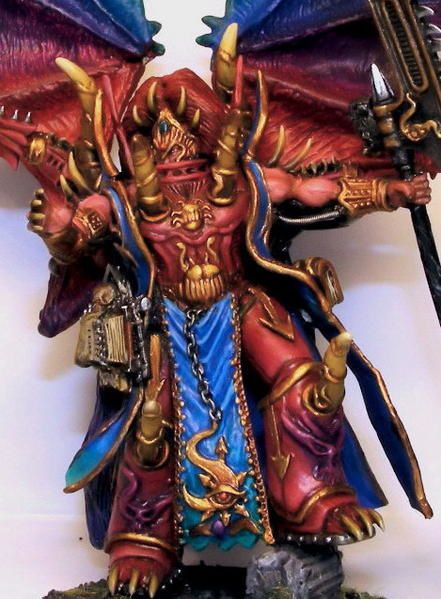 Ain't it better like this ?