Watch out ! The prince of pleasure is coming in all his darkest glory !
Here's the final paintjob of the wonderful sculpt made by Grytz (www.grytzminis.com) for me. I hope I managed to do it justice.
The paint scheme was inspired by the artwork from the Horus Heresy art book, except that the skin was not blue but pinkish flesh, as I thought it would have been too blue.
I tried some freehands on the swords to have some slaaneshi runes and to fill the blades. Trapped souls are fed by tentacles/wires coming from the weapons.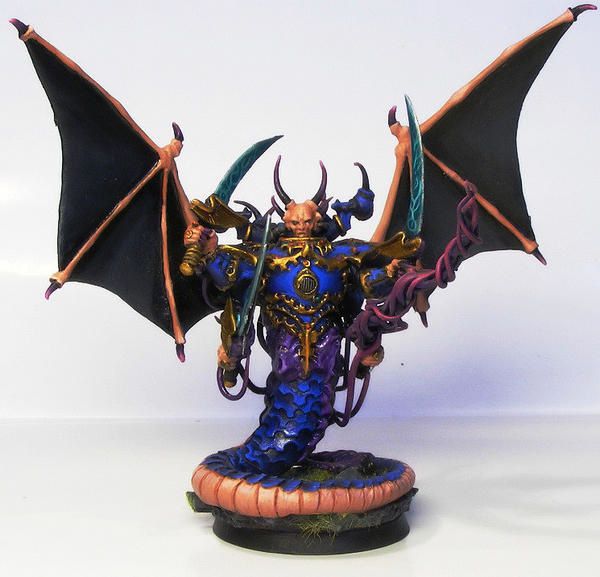 As usual, some more pictures here :
side
,
back