It took finally less time that I thought, motivation was high and it was so funny to paint that it's already done. And though it's no award winner custom, I'm very happy of it, I love its original design, with features of many aquatic creatures as fish, frog, squid, lizard... After all, Cthulhu lies under water for aeons, so many creatures of the oceans are his children :)
I also tried to make nice pics, and the colours are nearly exactly like on the model.

I went for an aquatic paint scheme, inspired by some of my aquarium's fishes and by the genuine Mcfarlane water dragon 5, a lighter version of what I did for the custom cthulhu 2, even more bright and vivid. The crystal ball were covered by plastic film during spray basing, so they are still transparent.
As usual, I used mainly Games Workshop and Vallejo acrylics, it's coated in matte varnish, it ha a black basecoat.

For information about the used parts, check the WIP article here, but it's mainly the sum of these figures :



And now, enough babble, welcome the master of Tentacles !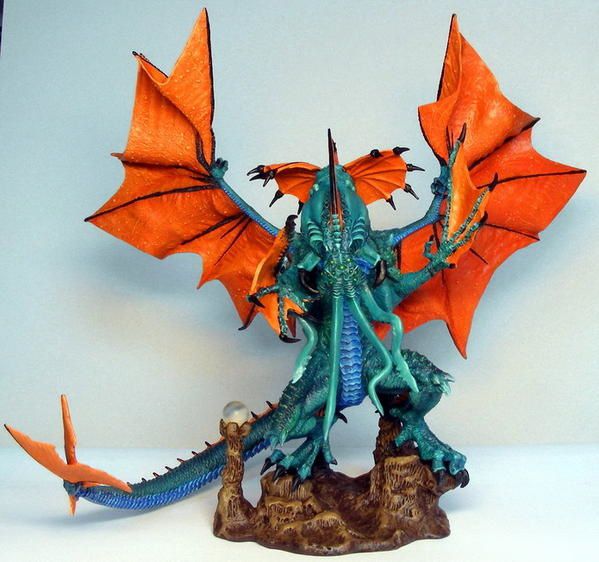 And other views and even more Lovecraft goodness here : 1, 2, 3, 4. You like it, don't like it, have questions ? Then we can discuss it in the comments section ("ajouter un commentaire")...