Hi there ! Now I'd like to show you my second commission for my friend Hivetrygon : a disgusting Slug Demon, a tentacled horror with a Lovecraft touch that could also join Nurgle armies.
I went for a natural but sick colour for the skin, with red tentacles to stand out from the rest. Back carapace was as natural as possible.
A high quality, heavily detailed resin figure high that you can get from
Troll Forged Miniatures.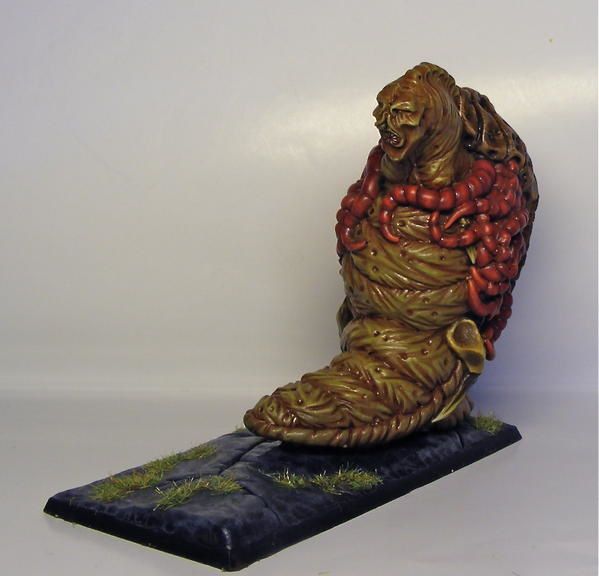 As usual, more pictures are in the gallery :
1
,
2
,
3
,
4
,
5


Watch out, I have a claw de:on and an alien coming from the same company, plus a Chaos Lord of my own composition :)