Hallo people, now it's time for some Robot-goodness...
I'd like to share this one with you, as it's a quite unknown robot from a new toy company called A-Label.
I had first ordered it, then cancelled because it was too expensive, and finally got it again cheaper on YJA with the great help of my friend Masayuki, who did excellent hunting again.
Demonbane is an anime with robots and influenced by HP Lovecraft's works and among this the Cthulhu mythos : many names are taken from there and you can even see the Great Old One summoned in an episode.
I've been interested in this model because of its very original design and unusual proportions, mixing elements from Super Robot Wars, Gundam and Evangelion.
So this new toy is a high-end robot for collectors (Soul of Chogokin - like). It comes with a large array of weapons : a shurriken (open and closed), a dual blade, two revolvers, 4 pairs of hands. It has the wing option too.
The diecast content is huge, the whole body, arms and legs are diecast, only the head and accessories are not ! The joints are strong so this is a very stable figure. It comes with a stand but I didn't need it actually. Paint application is simple but nearly perfect, and very small decals are really well done. The box is also top class.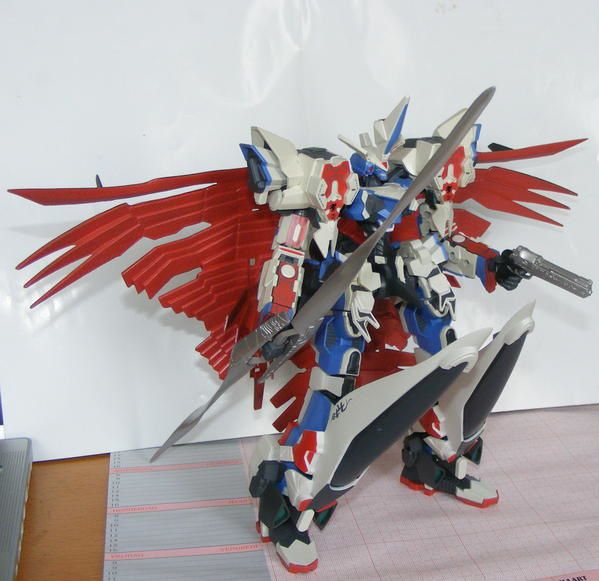 I was a bit reluctant to buy it, but it was a very good surprise, in the end this is one of my favourites, with the Megahouse Zwauth and the Max Factory Genesic Gaogaigar !