I had a big surprise today, the postman had a huge box full of Japan goodness : big robots, strange sweets, presents from my friend Masayuki.

Here's a shot of the things that were in this week and last week packages :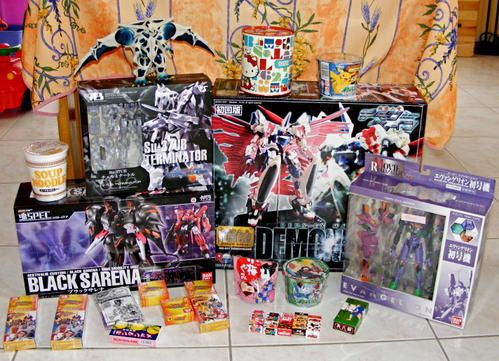 A-Label Demonbane (already reviewed), Bandai Soul of Spec Black Sarena, Bandai Movie Realization Evangelion, Volks A3 Su-37UB Terminator... Reviews soon !