I have made many conversions of daemon princes (if you lurk here sometimes, you should have noticed ;) ) but no chaos lord, surprisingly. I waited for the release of the new kit nut it didn't inspire me that much, so I decided to go for old stuff and make a super chaos lord, using parts of Abaddon (mainly), Archaon (head, blade, cape), as he's the Uber-chaos lord in Warhammer Battle, and Be'lakor for the wings, as I think they goes well with all these skulls and chains. As I didn't like the pikes with heads, I placed blades of a Dark Eldar Wytch on the top of the terminator armour.

I went for a dark paint scheme, a bit worn out, I didn't want him too shiny.

So here's Archa'laddon, Chosen of the Unified Chaos.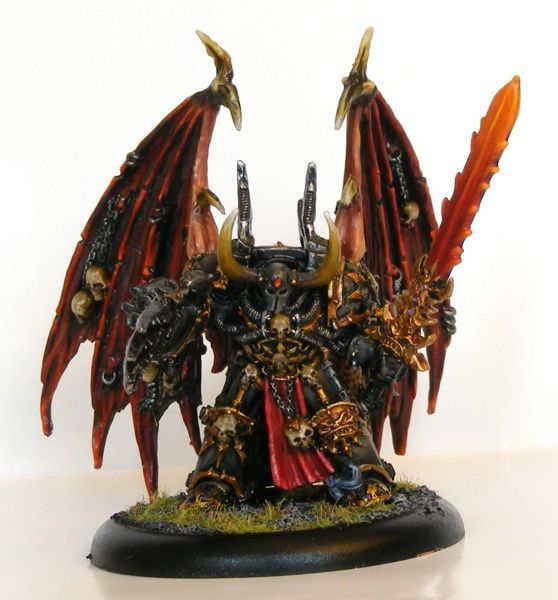 More can be seen here :
right side
,
left side,
back
.

Enjoy and feel free to comment !