After the monstrous Chaos Lord, I've another premiere, since this is my first miniature of the "good guys", and this is not the least, since it's no other than the Emperor himself !

The model is from Top Miniatures, no conversion, I think he was perfect (just some filling in the power glove...). I love this model, which is very close to the depiction of the Horus Heresy IV artbook.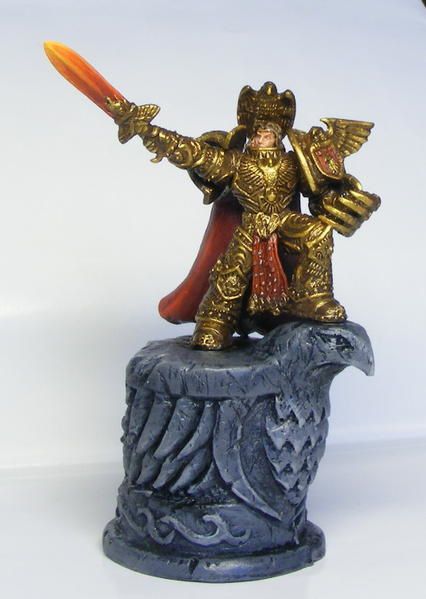 More pictures ? 1, 2, 3.