Some time ago, I've been blown away by SOTA's Nightmares of Lovecraft first Cthulhu...

But now, this is clearly a level higher, SOTA did even better : more than 4 kg, 33 cm high with a wingspan of 50 cm, a resin body with flexible tentacles, premium paint, and base, number 441 on a total number of 470 exemplars...
The design and details are awesome, you can feel the ancient evil and supreme intellect, malevolent and wise at the same time. You know it's a water creature due tu the squid tentacles on head and tail, and even as sex and fingers, the side snail shapes on the head, coral reefs on the back, scaly body.
The eleventh Cthulhu in my collection is definitely a masterpiece ! I'm really amazed to have it.

Now it's for sure : the Great Old One doesn't sleep in his sunken city of R'Lyeh anymore... he's coming to take over our poor world :)

Check this box :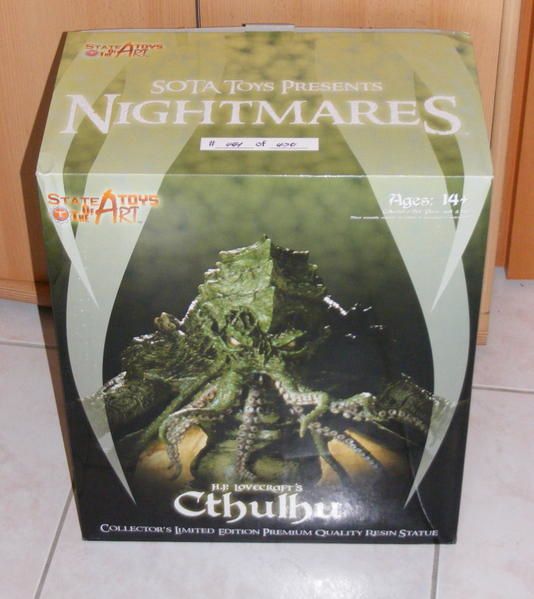 And then, out of the box :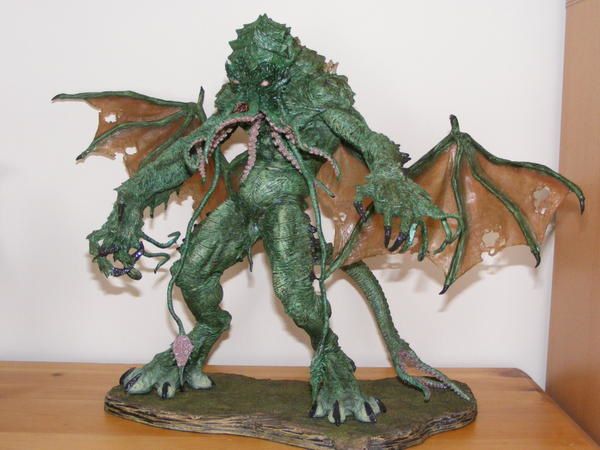 Ïa ! Ïa, Cthulhu F'thagn nagl !