I'm relieved today, my cthulhu tyrant has now his main shape, all details are nearly done as I planned. So it's time for a little teaser before painting the beast. Final assembly of the arms and wings will be after painting, so I can easily paint all the details.

I've added many tentacles on the sides of the ribcage, at the end of the spore mine's tentacles, where I hac cut it from the base. The king of egg sacs on the side are ammunitions for the two back mounted cannons, feeding them by a tube each.

Arms have "hands" composed of 2 huge blades and a small one, the tail also has a 3- bladed design. The end of tail is an old Battlefleet Gothic tyranid fighter.

I'm happy, because I think this is without a doubt a tyranid, but also a Cthulhu.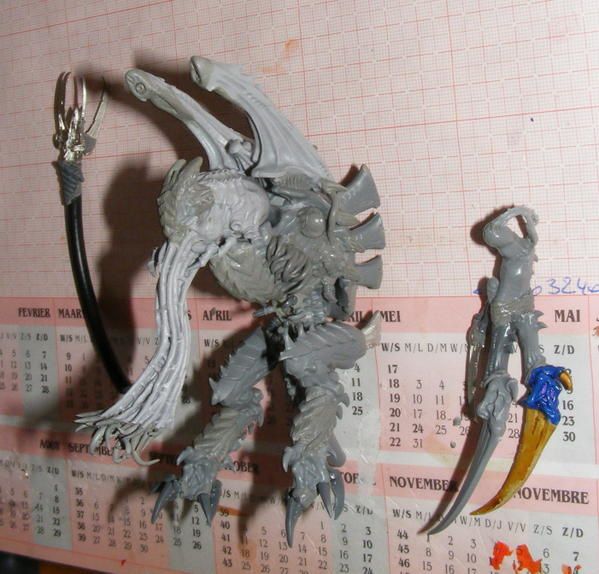 Want more views ? Check them : 1, 2, 3, 4