My robot collection is slowly but surely growing, especially the A3 serie from Volks.
I'm happy to show you the next in line : the YF-23 "Black Widow", inspired by the USAF prototype air superiority fighter for his stealthy triangular design.
A good thing about this serie is that the quality is still improving, the paint in matte grey (radar absorbing material ?), titane and glowing green are perfect, joints are strong, balance is easier to find than on previous models. This model comes with full pack of accessories : sword, machinegun, knife and various hands and weapon mounts.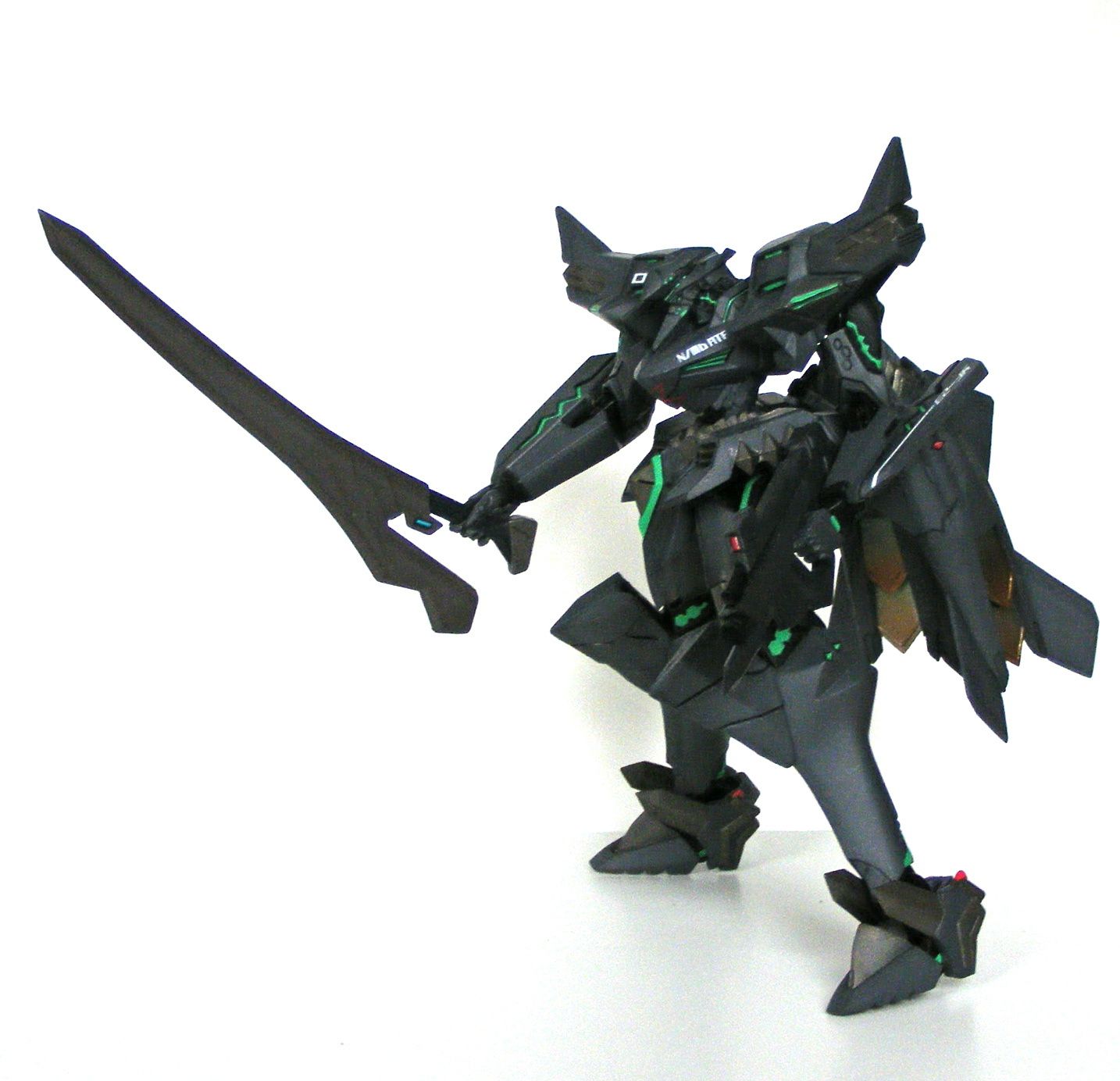 Additional views : back, front.