So we go on with the focus on my tyranids with the third (and last... for now ;) ) Hive Queen. This model is probably my most appreciated from the comments I got on forums & on Coolminiornot.
With the release of 4th edition tyranids, I wanted to actualize the hive queen concept, so here's the result...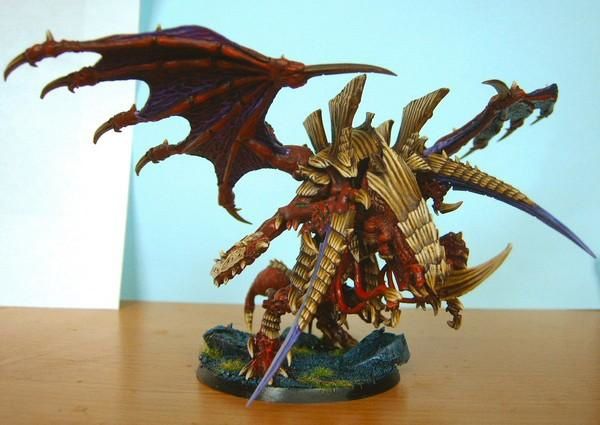 Still wings, zoanthrope head, many talons and spikes, a tail bloated with eggs. Under the jaw there's a deathspitter held by tiny arms. The spineshields reinforce the heavy armoured aspect, as this creature must survive at all cost. Legs are made more aggressive and have high heels, a twisted female feature ;)
The Hive Queen is the main synapse creature of my fleet, she rules all the fleet's tyrants. She has ability to lay eggs in campaigns to spawn more nasty offsprings adaptated to the enemy encountered.
You can see & learn more about this creature by browsing the tyranid gallery : http://hellric.over-blog.com/album-237821.html