Hi there,
I'm very happy to introduce you my new figure from Megahouse, the limited edition Aura Battler Sirbine from Megahouse. I just got it from Hobbylink Japan, at a great price (about 20 EUR less than on Ebay).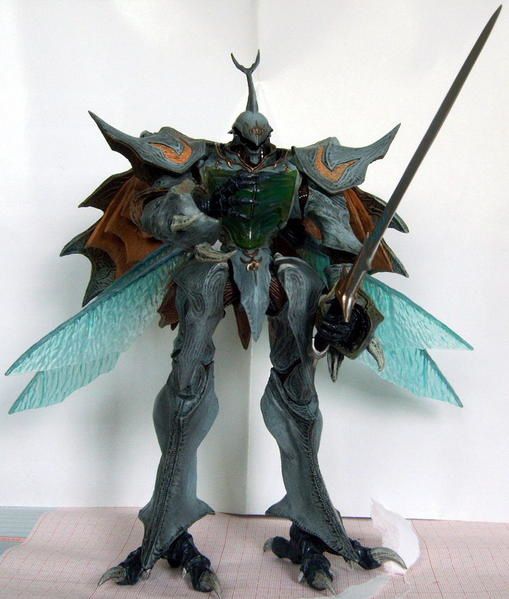 The sculpt of this model is very very good, there are loads of crisp details, the translucent parts (wings, chest) are beautifully done. The paint job is good too, I'm just a bit disappointed by the black wash that sometimes make the model look dirty, other thatn this, all details are painted. The posability is very limited, this is clearly a display figure, not an action figure nor a toy.
The figure comes with aternative hands an a sword. You have to attach the wings, but beware, they are very fragile, I borke one while assembling the beast., I advise to sand the attach a bit and use superglue to fix them well.
For me it's clearly the best figure in the Dunbine range, and also the biggest (23 cm high !!!), even taller than the Virunvee. Now let's hope they make a Zwarth or Zwauth aura battler in the same way.
More pictures here :
http://hellric.over-blog.com/photo-237329-sirbine-4_jpg.html
http://hellric.over-blog.com/photo-237329-sirbine-2_jpg.html
http://hellric.over-blog.com/photo-237329-sirbine-3_jpg.html