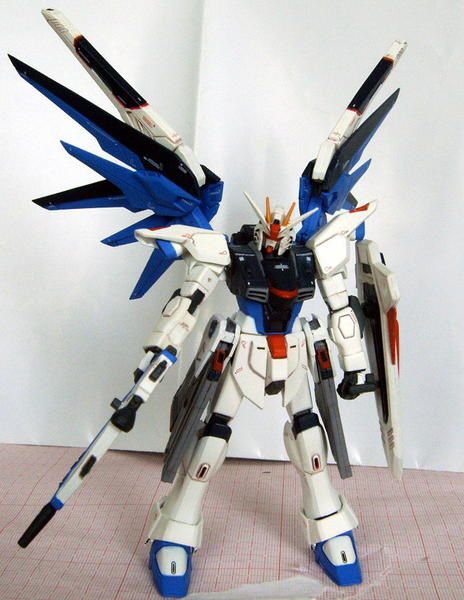 Here are pictures of my new baby : the fix Freedom Gundam #7002 ZGMF-X10A.
I like the fact that he can deploy 4 railguns + beam rifle and hold a shield. Only deception is its size : 16 cm to the top of wings, but otherwise a great model with outstanding posability . Shoulder joints are a bit weak.
More pics in the mech gallery as usual.