I've bought this chogokin as I wanted to get an old fashioned robot that remind me my youth, when I watched Goldorak / Grendizer on tv. I choose Mazinkaiser because it was my favourite of all those kind of robots.
I have managed to find this one on Ebay at a reasonable price, it's the normal colour one, I didn't needed a rare or limited item.
The box is not that big : 31 x 23 x 11 cm. The robot is 20 cm tall without wings, and the wingspan reach an impressive 37 cm, which gives him a big presence on display shelves.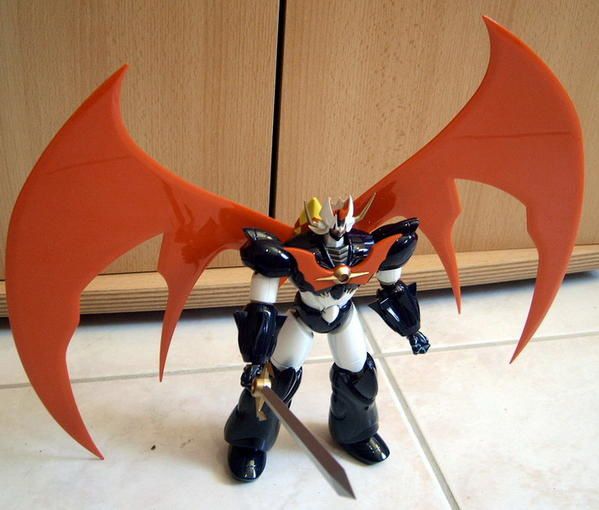 The gokin itself is amazingly finished, nearly completely diecast. Only plastic parts are the head, wings and small "wings" on the chest. The rest is all metal. The joints are strong, no loose one. As accessories, you have plastic arms whith firing fists, 2 missiles which can be fired from the stomach of the Mazinkaiser, various hands, even a hand to shake with Aoshima's Getter, and of course the big sword. the paint application is even.