Today I'm going to talk about a project I'vz been waiting for years, because it's a mix of many things I love : a tabletop strategy game using Cthulhu Mythos deities !
I've first seen this through the Facebook account of Fenris Games, who are responsible for the miniatures of this game. The first concepts I saw got me hooked and so I've been following the birth of the game for a while.
The game designer is no other than the famous Sandy Petersen, a legend for old RPG players, because he created the "Call of Cthulhu" roleplay game.
Examples of concept :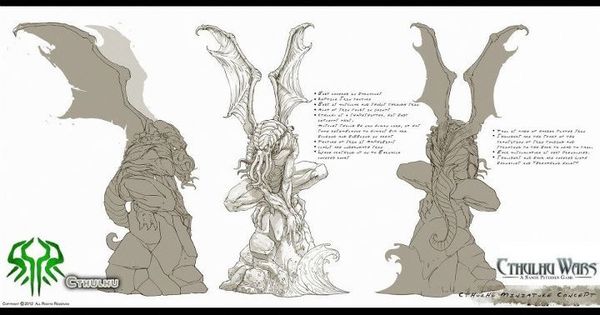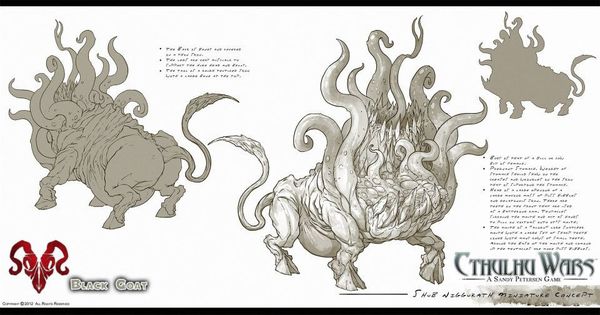 Then 10 days ago, the project went live on Kickstarter, it didn't even took 24 hours to make it reach its 40.000 $ goal. Now the project has an awesome 640.000 $ and nearly all stretch goals are reached, including many free Great Old One Miniatures.
The game itself should be quite fast, gaming during 1.30 to 2.00 hours, for up to 5 players. In the main box you get already more than 60 plastic miniatures with nice designs that should be fun to paint.
If you want to join the ride it's not too late, you can still pledge here : Cthulhu Wars
Here's a look at the 4 basic factions : Cthulhu, Shub Niggurath, Hastur/Yellow Sign and Nyarlathotep :

4 more factions are already unlocked as add-ons (Ithaqua, Opener oways/Yog Sothoth, Tsathoghua and Azathoth).
For even more tentacled horror goodness, get here. :)