So after a month of work, the mindblowing model sculpted from scratch and a few tyranid parts by my friend Bocks comes now to life in color.
I choose to go for original scheme, wanted it to be sick, alien and menacing without falling in traditionnal nurgle-like schemes. I used lots of inks to have a bizarre touch and make every detail from the model stand out. It's certainly sick and disturbing even if I'm not 100% sure if it's good or not for the model... it takes some time to get used to this scheme, for me at least...
Once again I want to thank Bocks for his amazing work here and I really hope you like what you see :)
Now picture time !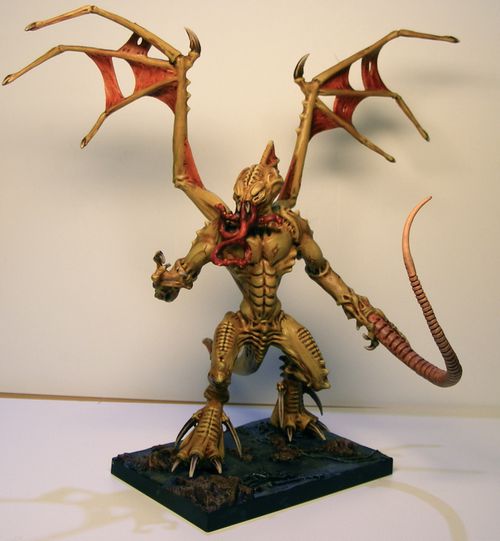 The others views are here, here, and there.
Enjoy !