My new Hive Queen is just done so I'm keeping the momentum and I want to show here my new project.
As soon as I saw the new Carnabrute kit from GW, I thought about its conversion potential. I love both versions so I decided to mix them. The Carnabrute head is amazing with its many eyes and horns, but how could I resist to add those tentacles ?
So I came with a kind of Cthulean head. Since a long time I wanted to use the wings of the new manticore kit. So I decided to add them to the model, these will add a grotesque demonic touch to the model ...
And once again, we end with a kind of monster who could be viewed as a representation of the Great Old One himself.
So... here's the monster :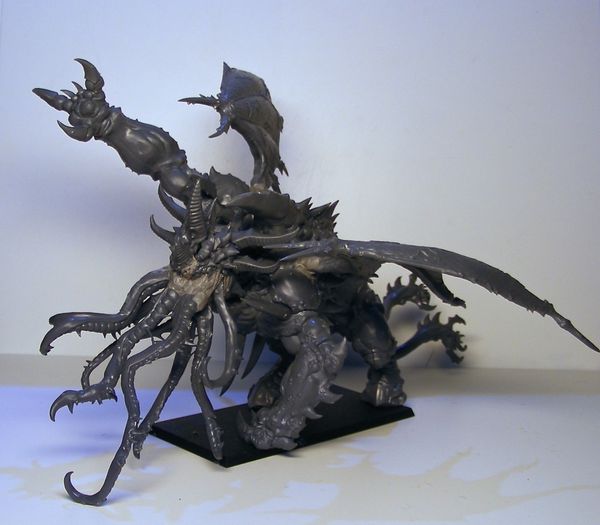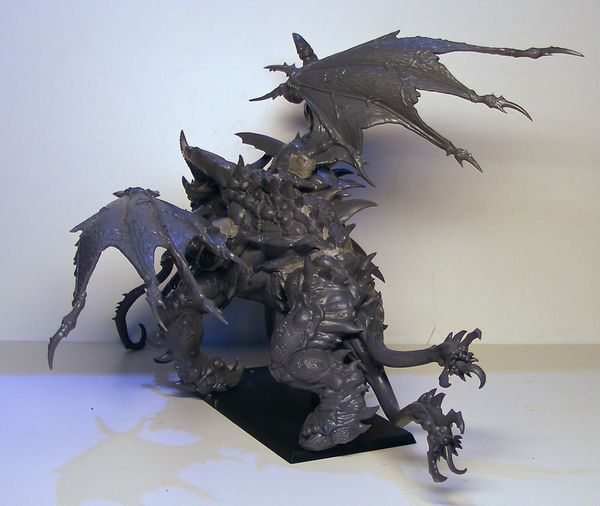 Now... let's think about a paint scheme... ideas are welcome since people didn't seem to like te latest hive queen scheme...