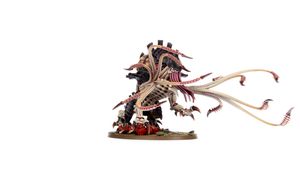 Hi guys, I'm sorry for the lack of updates last months, I've been away from the hobby, not painting, besides the fact that my wife made me repaint a half of our house lol. But as you might have read somewhere : that is not dead which can eternally lie ... ;)
Soooo, I'm now back to my brushes, and the planning should be heavy on the winter. I've begun to paint the Cthulhu from Scibor, should be quite fast to do. I've ordered the monster kit from pulp city, going to convert it as Cthulhu of course... Then I've had a big creative boost when I saw new GW releases.
First,The Glottkin: going to mount it and convert it to be a huge Nurgle daemon prince. Father Nurgle will be delighted lol !
Then, Tyranids. Haruspex. Toxicrene. Lots of tentacles. Need wings. Tyrant wings. Hive Queen for hive fleet Cthulhu. Got it ? ;)