And we go on with another PVC figure from VOLKS' successful (in Japan at least) A3 series. This time it's from Linebarrel of Iron anime, no more MUV-LUV.
It's as usual a quality release from Volks, a 14 cm figure in PVC with crisp paint.
As accessories, you only get 2empty hands and hands bearing the katanas.

At the moment the serie counts 4 models, all are the same mecha, with wings deployed or not, and with various paint schemes. So only 1 of them for me was enough, as I don't need to collect everything.
I like the design of this Linebarrel, because it's a bit different and unusual with the lack of "feet", it certainly has a strong visual identity.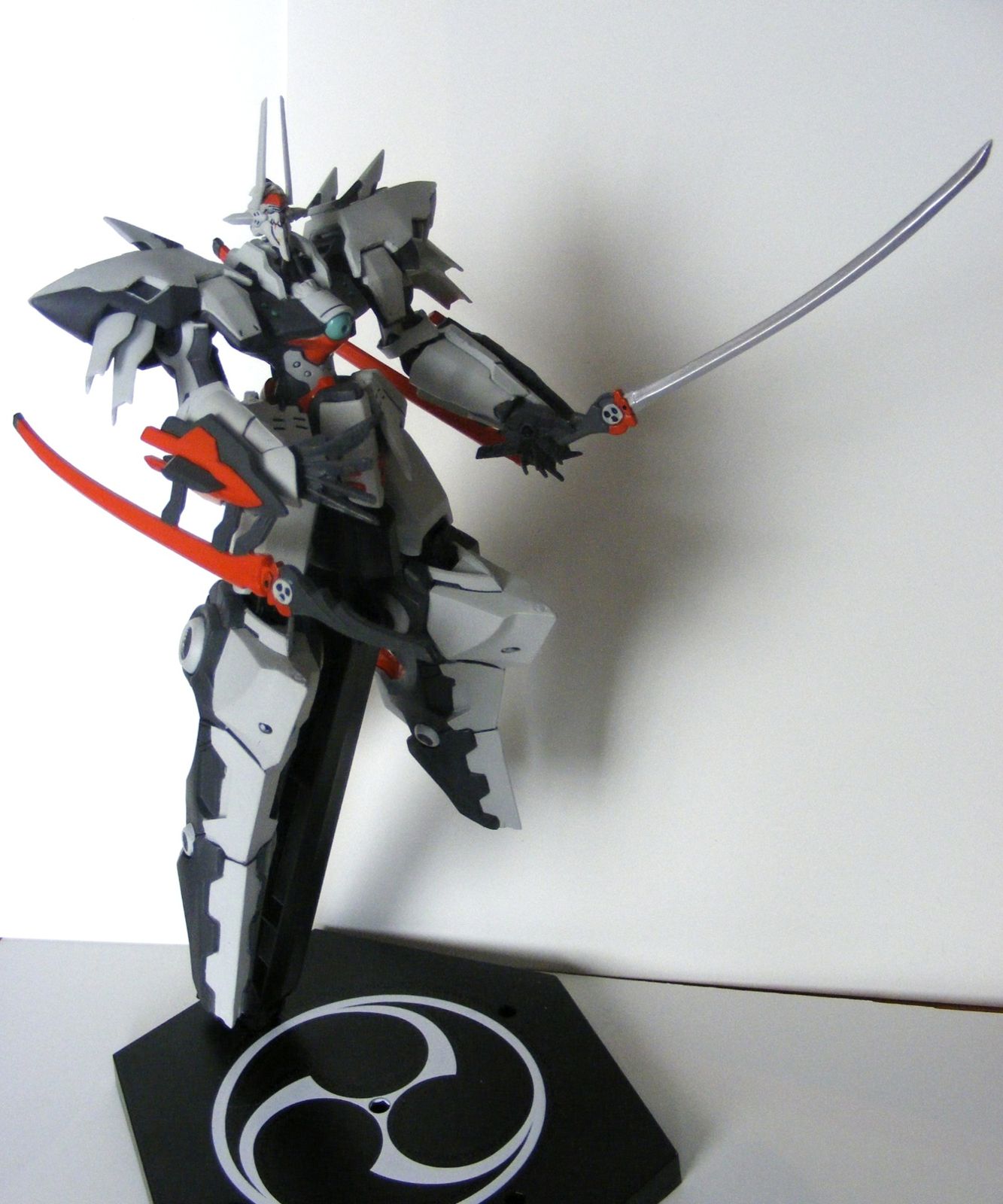 Let's zoom a bit...