I liked very much  the Aura Battlers robots from Dunbine, so I was curious to see those from Wings of Rean, a spinoff story on Dunbine. That's why I ordered this action figure of Nanajin made by Wave.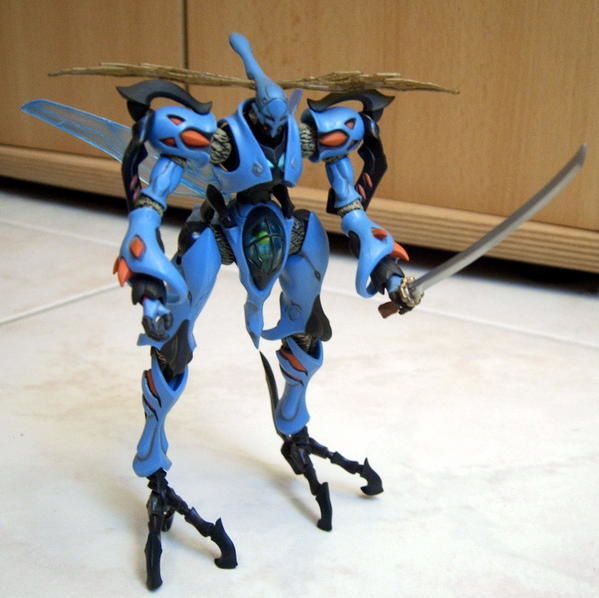 The first surprise was a bad one : it's small ! Barely 16 cm high ! I expected more , having in mind the Aura Battlers from Bandai or Megahouse. It's also very light, and with this you have a bad sensation of fragility. Be very careful when you assemble the wings, they're frail.
Beside that, the design is sweet and original, elegant and insect-like. Details and paint applications are very good. It in scale and in detail very similar to Bandai's fix figuration. He comes in a nice clear plastic box, with a few accessories : 2 alternative heads (with wings), 2 sabers. Articulations are tight enough (easy with light parts ;) ) and there are a lot of them, so poseability is very nice.
A nice toy but with some flaws you better have to know before buying.