After two weeks of intensive painting work, I managed yo invoke the Uber-fiend... One of the most powerfull beings of the whole Warhammer 40k universe is back from the Warp...
ANGRON, the mighty primarch of the World Eaters legion, Prince of Blood !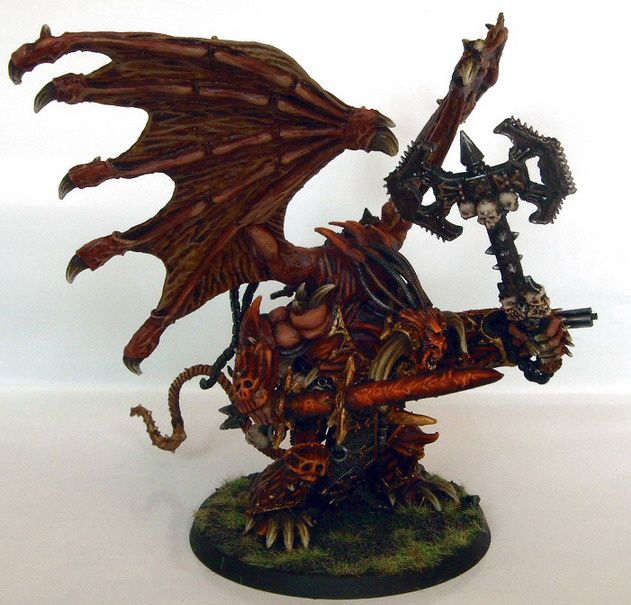 I'm happy of how this project went, and from the fact that he looks exactly how I wanted it. I think that I have now, at last, a nice daemon prince of Khorne. I believe it's my best daemon prince so far. After my WIP article, i added green stuff spikes behind the head, additionnal chains on wings and a real chain as belt.
Check additionnal, better, pictures here : 1, 2, 3, 4, 5.
Comments are welcome, using the button "ajouter un commentaire" here under...