In the toy hobby, Revoltech is a very successful serie, becaus e they are cheap and nice, a can be posed as no others, but I never found it so appealing, because it lacked original models that suit my strange taste.

This is going to change. In 2008 Tokyo's Wonfes, Kayiodo has shown a prototype of the ultimate, galaxy-sized form of Gurren Laggan, and I was immediately in love with its baroque style.

No release date set yet but I'll watch out and let you know, prices should be as other models of the series, round 2000-3000 yen (20 $).

Check it :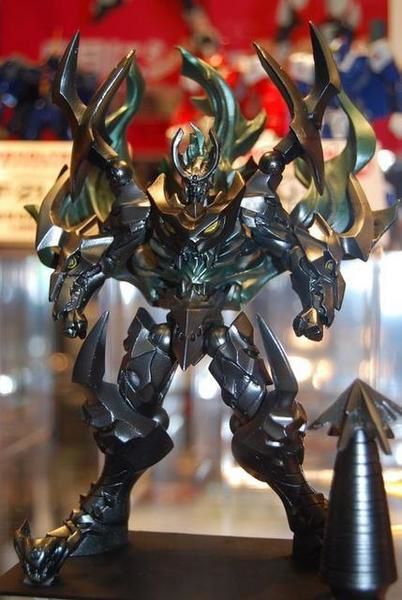 If you found this news cool, feel free to discuss it using the comment ("commentaire") form.