Yeeeeeeeeeaaaaaaaaaaaaah !
I finally received my Great Cthulhu limited edition of Wizkids' Horroclix game. Bought it on Ebay, it took 2 months to come, I really thought he was back to R'Lyeh, but he finally came. I had bought it once on Ebay and it never arrived, but I was refunded. I found then this one, at a very good price of 87 $ (including shipping !!!). I think I had great luck on this one :)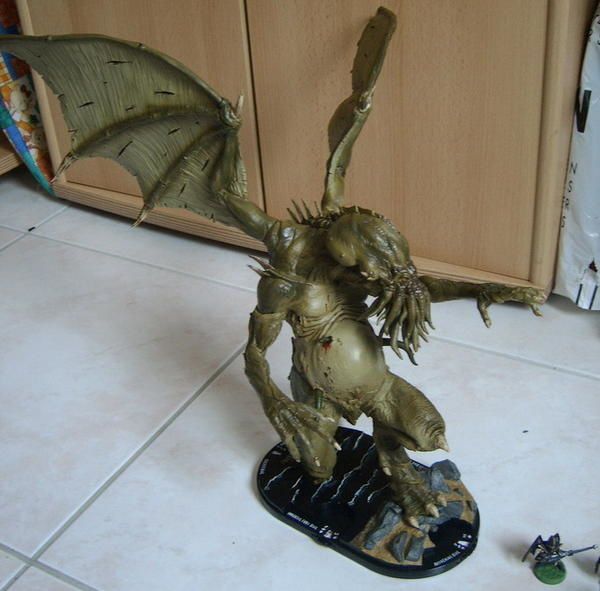 The model itself is very, very impressive; it's 18"(40cm) tall and has a 18" (40cm) wingspan, you can see a 28 mm dark eldar standing near to have an idea of the size. So either on a table or on display, this is an awesome presence. The details are very good, the paint is good but coud be better on the claws. you can see a few junctions at the base of the legs, arms and head. Beware, this is not an action figure, you cannot move anything.
The representation of Lovecraft's myth is very accurate and this is definitely a must for any Lovecraft / Cthulhu fan. Blame Wizkids for making this one a Convention exclusive. You can also buy it at 85 $ from WIzkids if you buy a full brick of Horrorclix stuff ( 77 EUR !!!). Now it solds on Ebay at 150$ +