Well, today I'd make the happy dance if I wasn't stuck by a damned sinisitis and fever. Why ? Because my second homemade Cthulhu is finished and I'm more than 90 % happy of the result :) I really love it cause it looks like no other. Painting it was a heavy task but I took much pleasure doing it. I tried to use basicly the same colours as the original toy (Water dragon 4 from Mc Farlane) but I gave them a deeper, richer tone, and used a jade colour instead of just grey for the body. I think the result is evidently a sea creature, but at the same time otherworldly, inspired from various ones as poisonous fishes, crustaceans, seahorse, turtle, etc. In the gallery you'll find comparison shots with the original dragon. As a final touch I added very thin fins/horns on the head, actually moustaches from my older cat :)
And now let's have a look :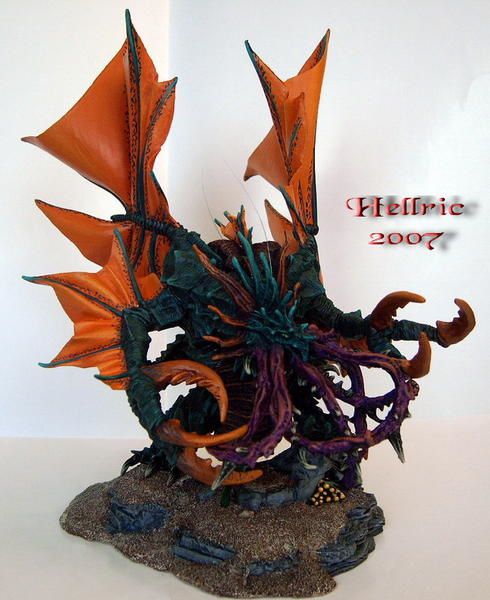 Comparison shot: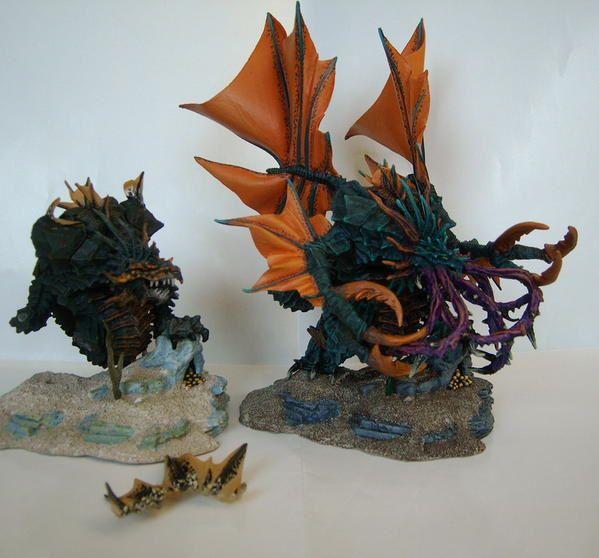 Other pictures as awaiting for you in the gallery, so please take your time and have a look, also feel free to comment  :
1
,
2
,
3
,
4
,
5
.