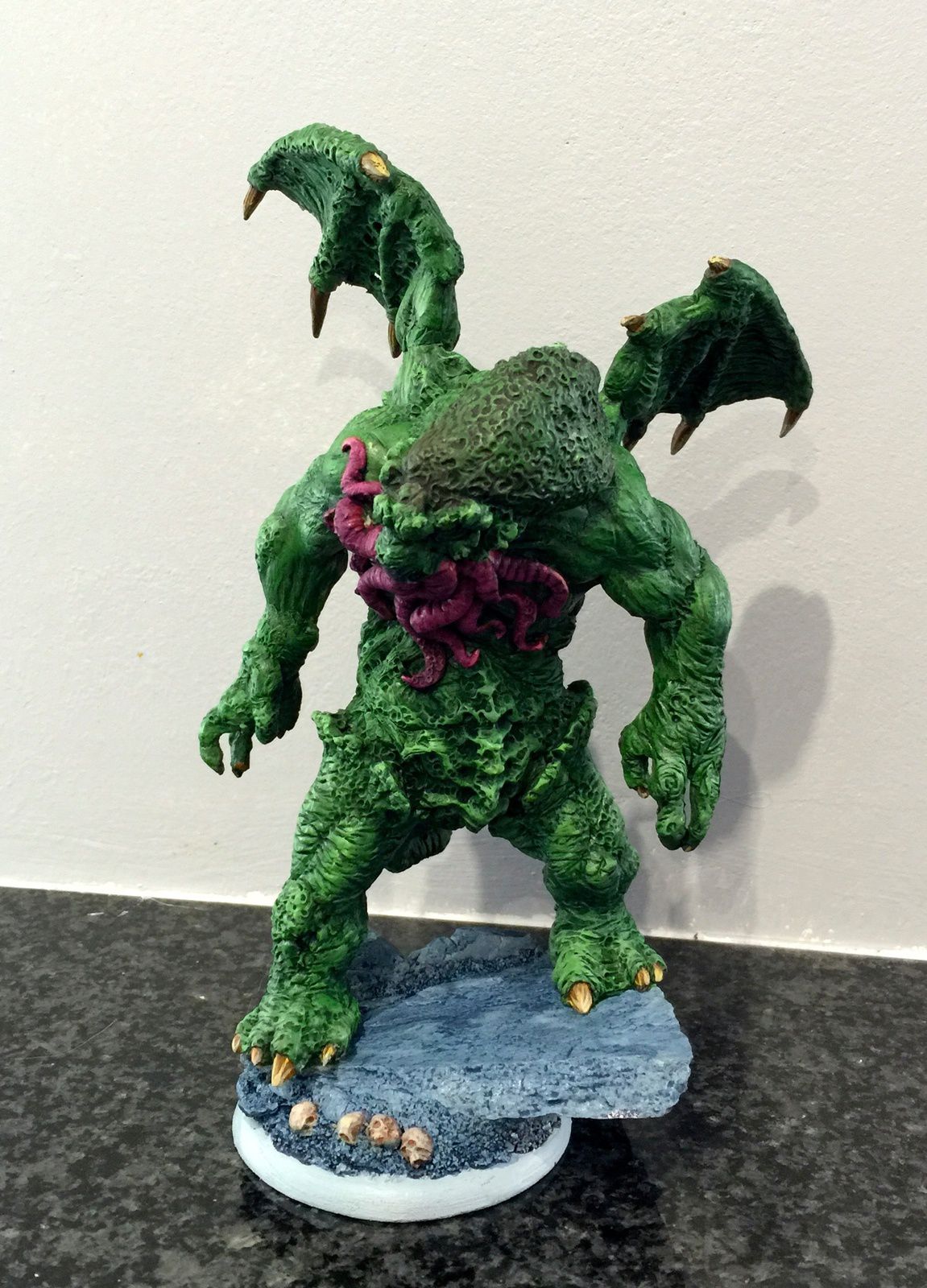 As promised, it wasn't long to paint this model, actually I did it in just one day !
Lots of great textures and details, a pleasure to simply work by dry brush and shading with inks. By the way these pics are just taken with my iPhone 6+ without any special lighting. Way easier than with my Fuji setup lol.
I love the worn look of it, really make him look ancient with his dinosaur-like back.
Now I've begun working of the Nurgle daemon prince using the Glottkin model (excellent one btw). Assembly and converting is on the way, now hunting on some extra parts on eBay, already got the wings, tail and tentacle head, so you can guess where I'm going with this one ;)