Hi folks,
I'm very happy to show you today a new big project that has come to completion. It's been a while since I painted such a big miniature, and I'm satisfied that I did it quite quickly, motivation is coming back for sure :)
So it was the awesome Queen of Thorns, made by the talented artist Hydra from the Warpshadow forum.
I've tried a variation of my previous themes, wanted an electric green skin, with classical purple armour plates (this is a queen ;) ), I used gloss varnish on some parts like the brain, seed pods, tendrils and tongue, so they look disgustingly wet.
The only things I'm not happy with on this model, are the pictures, I didn't managed to capture the beauty of the beast, I need to improve in this area so much, but this can give you an idea anyway...
OK enough blabber, now the pictures ! I hope you'll enjoy her as much as I ;)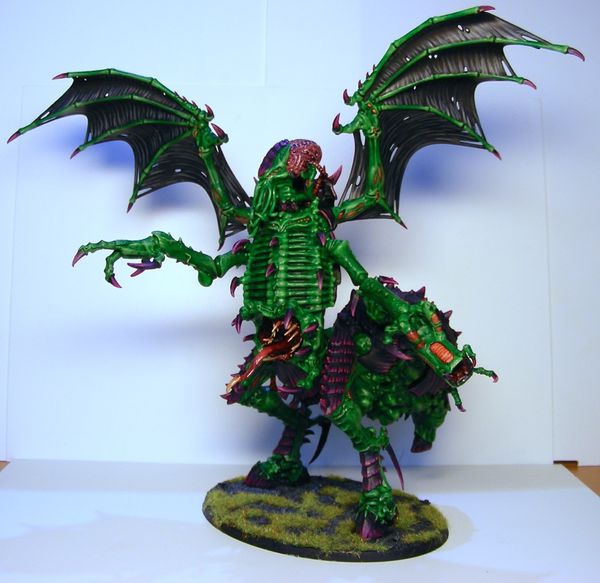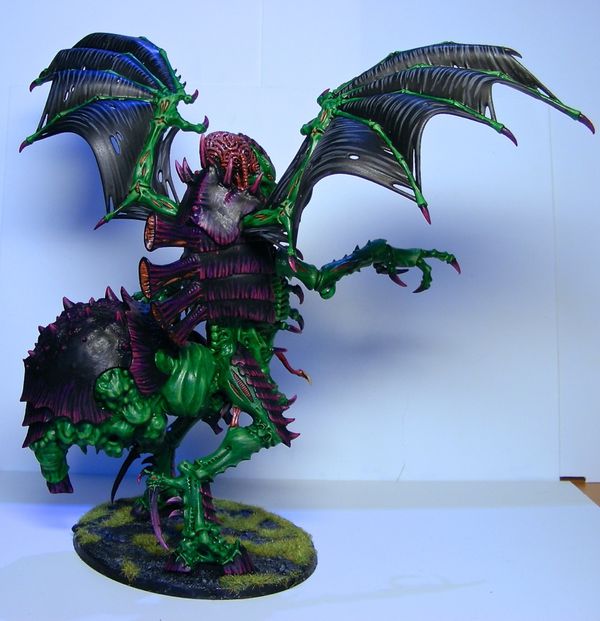 Don't forget to check the galery to see more here.